2021 Scholarship Recipients!
Congratulations to Autumn Hamilton, Josephine Bunnnell, Jackie Bafaro, Korryn Bachner, Melanie Lisinicchia, our 2021 scholarship winners.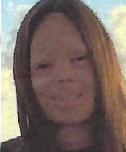 Autumn Hamilton, outstanding student and recipient of the 2021 Tim Miller memorial scholarship, is entering her second year at College of DuPage after a long recovery. At a bonfire with friends three years ago, someone threw gasoline on the bonfire right in front of her, triggering an explosion that caused severe burn injuries from Autumnís head down to her knees on 45% of her body. This put her into a 12-week coma and eventually led to spending what would have been her junior year of high school at Shrinerís hospital in Galveston, TX instead. Having gone through so much, Autumn has discovered a strength inside herself that she never knew was there before. During her time at Shrinerís she supported other young burn survivors as well while making up her school work and recovering from her extensive injuries.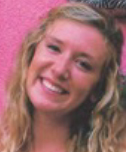 Hailing from Beacon, Iowa, Josephine Bunnell is the 2021 recipient of the Barbara Latenser memorial scholarship. At just eighteen months old, a curious young Josie pulled a pot of steamed broccoli on herself, spilling boiling water down her arm. She was eventually airlifted to University of Iowa where they had the experience to treat her burns. Josie eventually attended Miracle Burn Camp where she learned the depth of her compassion for fellow burn survivors like her. Josie is a devoted Christian, an outstanding student and a very active member in her community volunteering in various activities with her church and through school. After spending five months in Ghana, Africa, Josephine discovered that becoming a teacher is her calling. This coming school year, she will be continuing her education at University of the Nations in Hawaii.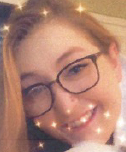 Jackie Bafaro, recipient of the 2021 Kelly Skiles memorial scholarship, has only really ever known being a burn survivor after being scalded with boiling water at only the age of three. Thanks to a neighbor that heard her screams, she was able to get the care she needed for her 3rd degree burns covering 33% of her body including her face and chest. Jackie is a five year camp counselor at Camp I Am Me after having attended as a camper for fourteen years. She will be continuing her education as a nurse this coming fall at Kishwaukee College. Crediting the nurses that helped treat her as the motivation to help others once like her, Jackie strives to convince young burn survivors once like her that they can still do anything they want in life.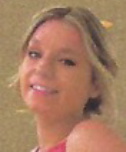 Korryn Bachner, 2021 recipient of the Alex Collazo memorial scholarship, was burned at a bonfire as a high-schooler alongside her friend Autumn. But she hasnít let the experience get her down as she and her friends had received much support from the school and the community. Korryn has received love and support from her local Moose Lodge in Lombard, Illinois where she would regularly volunteer her time helping with local kidsí activities both before and after the accident. On top of that, she participated in the RISE program at her high school which provides kids with anonymous support with anything they may be going through in their life. Korryn continues her collegiate journey at the University of Dayton as a sophomore and aspires to be a high school Spanish teacher.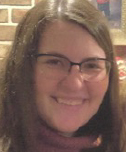 Melanie Lisinicchia is the 2021 recipient of the Jorge Mijares memorial scholarship and is a returning recipient from the state of Indiana. Melanie is attending Purdue University Fort Wayne in pursuit of a bachelorís degree in general studies with minors in psychology, womenís studies and anthropology before she plans to continue towards a masterís degree in psychology. As a six year-old, Melanie tripped and fell into her grandmotherís fire pit mere moments after the fire had burned down where she suffered extensive injuries. She could have used this and other health issues to bog her down but sheís done anything but. Melanie has a positive attitude and consistently gives back to her community by participating in numerous volunteer endeavors including being an advocate for suicide awareness and prevention.