2017 Scholarship Recipients!
Congratulations to Melanie Lisinicchia, Kelsay Parrott, Jessica Herrejon, Amari Smith, Beau Zanca, Marissa Finley, Lauren Snyder, Sam Brown and Breanna Bates-Gray, our 2017 scholarship winners.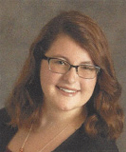 Melanie Lisinicchia is the 2017 recipient of the Barbara Letenser memorial scholarship and is one of FTTTF's first two applicants from the state of Indiana. Melanie is an outstanding student, currently attending Indiana University pursuing a bachelor's degree in biology before she plans to continue toward a master's degree in genetic counseling. As a six year-old, Melanie tripped and fell into her grandmother's fire pit mere moments after the fire had burned down. She suffered extensive injuries. She could have used this and other health issues to bog her down but she's done anything but. Melanie has a positive attitude, maintains a near 4.0 GPA at Indiana University and consistently gives back to her community by participating in numerous volunteer endeavors.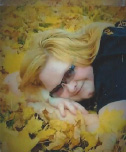 Kelsay Parrott is FTTTF's first scholarship recipient from the state of Iowa and received the 2017 Jorge Mijares memorial scholarship. As a young girl, Kelsay suffered severe burns to in a simple effort to blow out a candle on a birthday cake. Those burns not only necessitated many surgeries but also caused other challenges and disorders that Kelsay has extraordinarily overcome. Through her experience Kelsay has shown the kind of person she is through her various volunteer activities, most notably by creating "Joy Bags", creating and filling bags full of school supplies for hospitalized children in Iowa and Nebraska. Now Kelsay wants to use her personal experience to become a minister and motivational speaker, studying at Northwestern College in Orange City, Iowa.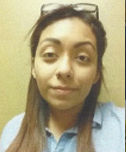 The 2017 Alex Collazo memorial scholarship award winner, Jessica Herrejon was scalded with boiling water at just five years old. Although dealing with severe burn injuries as a child wasn't easy, Jessica considers her injuries a blessing in that they have made her a unique, strong and open minded young woman. Jessica has been attending Camp I Am Me since the age of eight and now has become a junior counselor to give back to young children like her. An excellent student, Jessica Herrejon is entering her third year at Western Illinois University where she looks to gain the skills and the knowledge to become a project manager in the field construction management.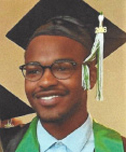 Amari Smith unfortunately landed himself in the hospital for nine months because he was too young to appreciate the dangers of playing with fire. During that time away from school, Amari found himself falling behind the curve. Not only did he have the burn injuries to deal with but now having to make up for lost time during his education. Amari caught up though and then some, using his burn injury experience as motivation to excel in school. This has led Amari to create one of his life's greatest accomplishments: a non-profit art and fashion showcase called "Keep Ya." Amari attends Morehouse College in Atlanta pursing a degree in business and political science and is the 2017 recipient of the Dan Yost memorial scholarship.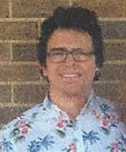 Beau Zanca, 2017 recipient of the Kelly Skiles memorial scholarship, suffered devastating third and fourth degree burns in an apartment fire following a 2016 Cubs game with a couple friends. From what could be pieced together following the fire, one of Beau's friends jumped out the third floor window to escape the fire while Beau valiantly tried to help get himself and his other friend out. Beau fought through surgeries and grueling rehab for many months to get to where he is today and credits the experience for helping him to now live his life to the fullest. Once a college football player at UW Platteville, Beau will now continue his college education at Northeastern Illinois University, pursuing a degree in the field of social work.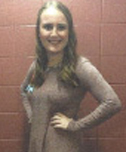 Marissa Finley, an avid golfer from Plainfield, had her senior year of golf disrupted in the summer of 2015. Giving her small cousins a ride on a golf cart, one of the children turned the wheel too quickly, and the golf cart flipped and landed on Marissa, causing extensive burns to her legs. Unable to walk for quite a while, Marissa was still there cheering on and helping her teammates through her senior year of school which speaks to the kind of person she is. Marissa is the 2017 recipient of the Tim Miller memorial scholarship, and in August, will start her sophomore year at the University of Illinois pursuing a degree in psychology while specializing in criminal justice.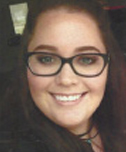 Lauren Snyder is one of FTTTF's first two scholarship recipients from the state of Indiana. At the age of eight, she, like many kids, was too impatient to wait for help with her ramen noodles and ended up spilling boiling hot water on herself resulting in second and third degree burns on 22% over her body. Thanks to the Hoosier Burn Camp however, the great people there helped Lauren rediscover herself after her injury and she is now giving back to kids once like herself by volunteering as a camp counselor each summer. Lauren will soon be embarking on her second year of college, transferring from Southern Indiana to IUPUI in pursuit of a psychology degree with a focus on child or criminal psychology.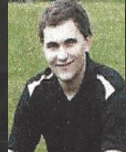 Sam Brown, a native of Carbondale, Illinois, is a very bright young man with a desire to help others. Sam is looking to become a pharmacist after discovering it to be the perfect profession to combine his love of science with his desire to help others. At only two years old, Sam's desire to help his mom ended up getting the better of him when he pulled a pitcher of hot water used for making his younger twin brothers' formula off the counter, spilling it on his legs and feet. Sam has attended the I.A.F.F. Burn Camp in Washington along with the S.I. Burn Camp at Touch of Nature in Carbondale. At those camps, Sam has met people with more extensive injuries, giving him an appreciation for how lucky he is and spurring him on to appreciate what he has and to help others.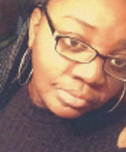 Breanna Bates-Gray is a determined young woman entering her fourth year at College of Lake County majoring in nursing. This dream and the drive to fulfill it comes from the outstanding Dr. Gamelli who treated Breanna for her extensive burns. As a child visiting her grandparents for the 4th of July, a terrible accident with gasoline set Breanna on fire and all she remembers is her family screaming in reaction to seeing her injuries then blacking out on the operating table. But after attending Camp I Am Me for many years, Breanna has turned her terrible experience into a positive by setting out to become a nurse helping to save lives.